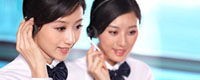 E-mail: sales1@fortunehardware86.com
E-mail: sales2@fortunehardware86.com
Add: A2501,Oriental Times Plaza, North Huaqiang Rd, Futian District,Shenzhen,China



The First Half Year All Manager Meeting
On Jul, 15th, The first half year all manager meeting was held in Shenzhen, the meeting minutes as below:
1, All function head list out the existing problems with detailed analysis, everybody join this discussion to seek better solutions.Each department also set up the target of the second half year with ideas and the measurement mothed.
2, Set up competition mechanism, emphasize the crisis consciousness, learning to enrich themselves.
3, Review the job performance throughout the year.
4, The CEO gave awards to two employee who make a contribution to the company website construction.