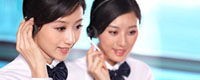 E-mail: sales1@fortunehardware86.com
E-mail: sales2@fortunehardware86.com
Add: A2501,Oriental Times Plaza, North Huaqiang Rd, Futian District,Shenzhen,China



Fortune Hardware Co,. LTD. set up in at Kowloon Hong Kong for international trade, and its factory setup in 1997 locate at Longhua, Shenzhen China(Mainland), has been focused on fasteners(Screw,Bolt,Nuts,Stud,Rivet,Pin,Spring Screw,Spring,Washer,Allen Key,Metal Handles ETC.) design, development, production and sales, is the largest specialized manufacturer/merchant of fasteners. Out manufactory has advanced production lines for hardware, a large number from Taiwan, Japan imported high-precision machine tools and a variety of experimental and testing equipment imported from the professional and technical personnel to operate,the products regardless of appearance, precision, or mechanical properties have reached or exceeded the level of similar imported products. " Fortune Hardware " with its excellent product quality, good service and very competitive prices, in precision manufacturing have a good reputation within the industry has become a well-known brands, the electronic product in our company already got SGS certification, products used by many international and domestic well-known telecom and computer manufacturers(The typical customer including Dell, IBM,Foxconn ETC.) to identify and use.

Core Values/Concept:
Client Oriented
Integrity-Centered
Quality is the First
Talent Strategy:
Every individual is unique with infinite potential.
Your dedication contributes to the company's prosperity.
Management Policy:
Report means a result, request means a solution, summary means the experience

Innovation is the sources of an enterprise's life, Innovation is to create new value!

Management through a plan & action, speaking with facts & data
Supplier Optimization:
Cooperation based on win-win, efficiency and sincerity

Fortune Hardware form a strategic partnership with suppliers is Fortune Hardware sublimation of a new concept.From the perspective of strategic cooperation, is a kind of trust, gives a kind of encouragement and a responsibility.It is only through strategic cooperation, to form the tacit understanding and full trust of each other, do good docking in production planning, to ensure the quick reaction.
Fortune Hardware enacted strict supplier selection, evaluation and elimination system, based on the common development with suppliers, grow up together, establish a set of suitable supply chain system with its own business model.By optimizing and cultivate the supplier base, our company with the supplier to achieve the win-win development, and through the mutual
fusion and the economic interests of the link between established long-term strategic cooperative relations, to ensure the stability of the supply chain system.
Business Vision


Fortune Hardware became the China No.1 and the world 's top 20 telecommunications & computer industry hardware Resources Group