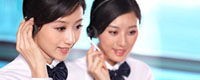 E-mail: sales1@fortunehardware86.com
E-mail: sales2@fortunehardware86.com
Add: A2501,Oriental Times Plaza, North Huaqiang Rd, Futian District,Shenzhen,China



Holiday of Chinese Spring Festival
Dear Colleagues
Please kindly be informed that our offices in China (office Shenzhen, Huizhou) holiday arrangements for the Chinese Spring Festival on Feb.18th-Feb.24th.
Please help to communicate this message to our staffs, customers, suppliers and any other relevant parties if required.
IT, Operation, Finance and other department's, thanks to prepare your backup and helpdesk planning during the holiday period if needed.
Wish you have a good holiday and thank you for your attention.